Get CPR Certified with
CPR Certification Louisville
CPR Certification Louisville provides the best Louisville BLS CPR Certification from an American Heart Association Certified Training Site. Book an AHA BLS CPR class today.
CPR Classes
CPR + First Aid Classes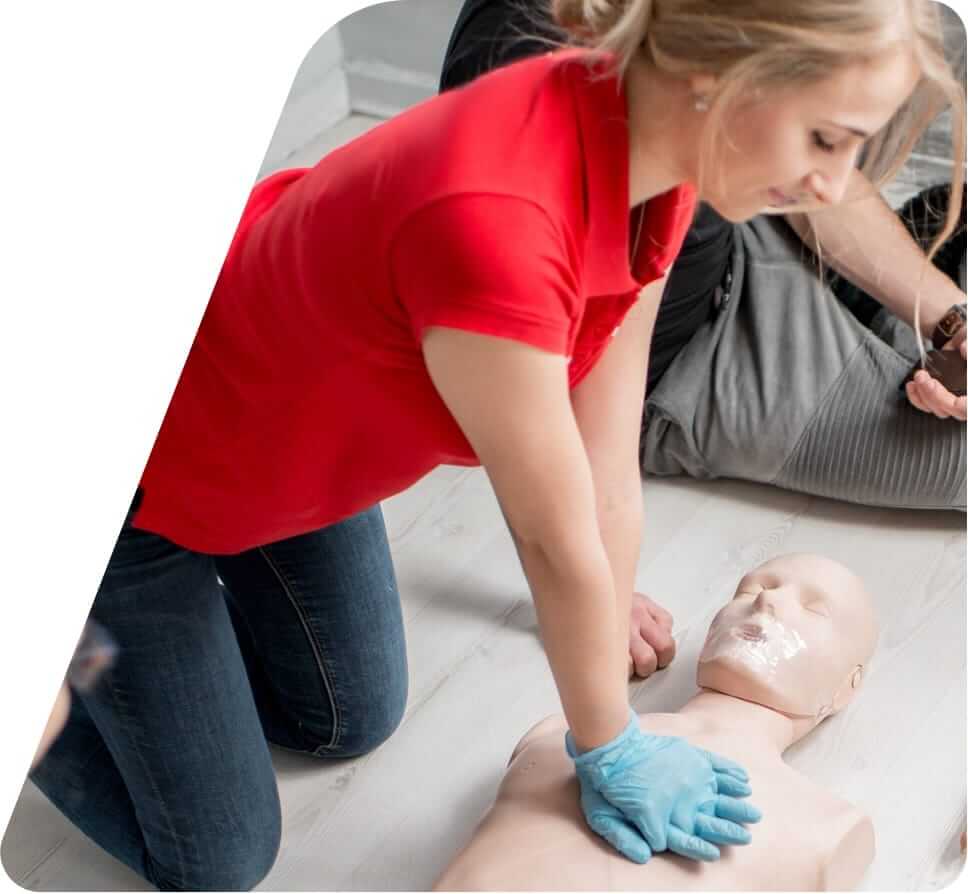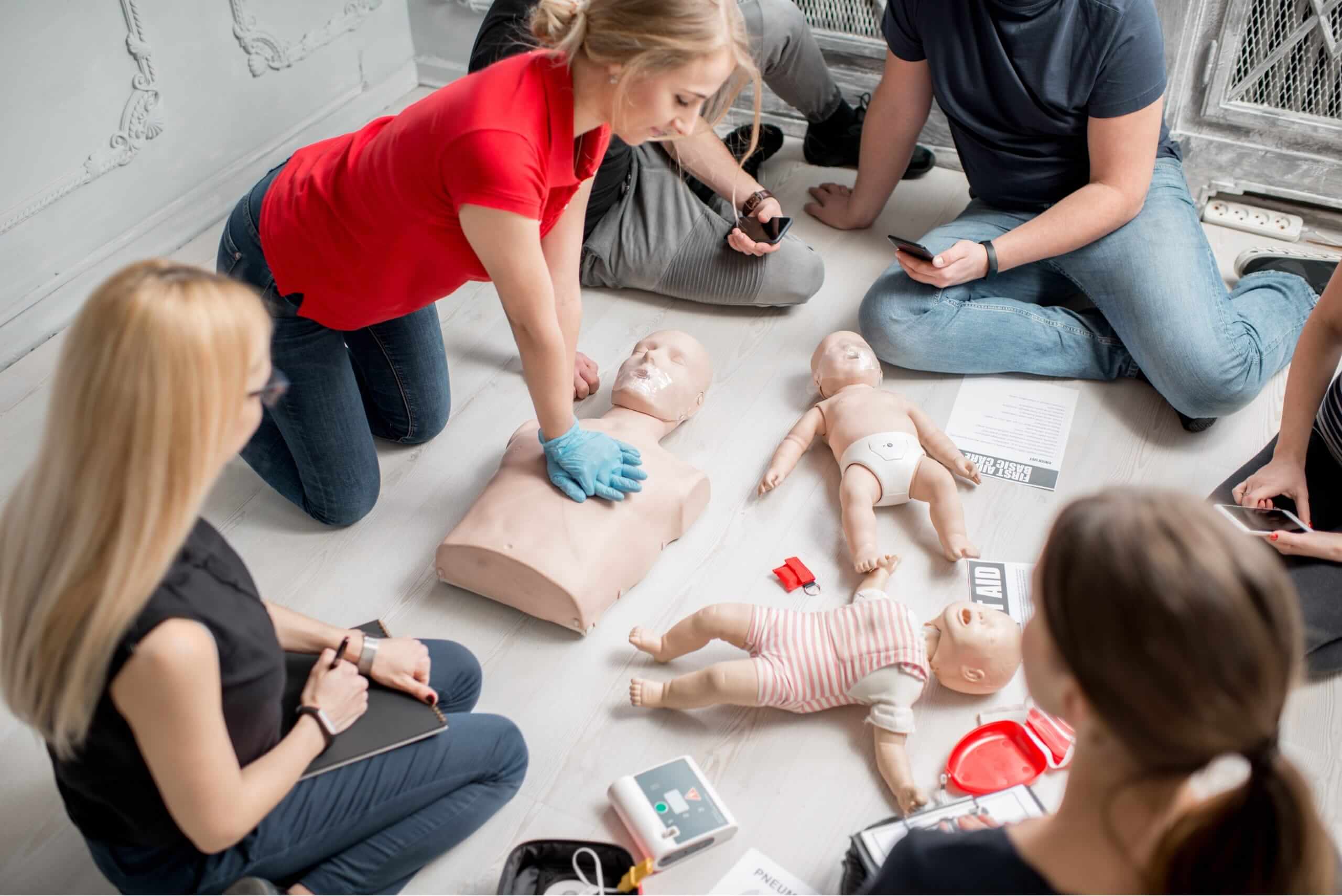 Same Day
CPR

Certification Card
Top Rated American Heart Association AHA BLS CPR Classes in Louisville, KY
Whether you're a Good Samaritan who wants to make a difference or you need CPR for your profession, you can be ready to act in unexpected situations! CPR Certification Louisville gives you the valuable education you need to help save a life. We are a certified training site that offers American Heart Association (AHA) for Basic Life Support (BLS), Healthcare Provider Cardiopulmonary Resuscitation (CPR), and Automated External Defibrillator use (AED). Enjoy a first-rate CPR and First Aid experience at competitive rates with our team! Join us at a time that is convenient for you at our Louisville training site — or schedule your on-site CPR class for medium to large groups in Louisville, Bardstown, Frankfort, Sellersburg (Indiana), Lawrenceburg, Elizabethtown, Corydon, Radcliff, Leavenworth (Indiana), New Albany (Indiana), Scottsburg, Brandenburg, Brooks, Jeffersontown, Shepherdsville, and Seymour (Indiana).
BLS CPR & AED Classes
$59.95
American Heart Association AHA BLS CPR and AED Certification
Our team of CPR trainers are here to deliver you the best American Heart Association CPR classes (AHA) training in town! We've taught over 100,000+ people nationwide and offer a same day certification for your convenience.
BLS CPR, AED + First Aid Classes
$79.95
American Heart Association AHA BLS CPR and AED Certification & First Aid Certification
Our First Aid and CPR classes give you knowledge and resources to deal with any person in distress until further medical help arrives.

CPR Certification Louisville Locations
Louisville's Best CPR Certification
Know CPR. Make a difference. Save a life.
When you take time to complete the course, you can save lives — thank you for considering becoming CPR and First Aid certified or recertified!
If more individuals simply knew what to do, thousands more could be supported during accidents, strokes, and heart events each year. Many people who go through our training positively impact the lives of their friends and loved ones.
CPR Certification Louisville provides courses at both our training location and on-site for medium to large groups in Newburg, Saint Matthews, Okolona, Highview, and beyond. We love equipping our community with the best training to approve or renew your CPR certification!
What is CPR?
Cardiopulmonary Resuscitation (CPR) is a life-giving medical intervention that uses surface chest compressions and rescue breaths to help bring back a heartbeat and regular breathing. From the ABCs of CPR to treating a child or infant versus an adult, our education equips you to support until further medical aid arrives!
What to Expect in Your CPR Course
After completing the training, you will be able to confidently handle an emergency, whether treating an adult, child, or infant.
In this course, you will learn how to work on your own or as a team, find the pulse, perform chest compressions, conduct the seven steps of CPR, and ultimately, restore regular breathing to the individual.
You can rest knowing that you meet OSHA requirements and have attended the finest American Heart Association CPR and BLS classes.
CPR Certification Louisville is accepted by all employers and organizations, including —
Nurses, RNs, and CNAs
Hospitals
EMT/Paramedic Companies
Home Health Aides
Nursing Schools and All Other College Programs
Nonprofits like the Boy and Girl Scouts of America
Firefighting and Other Municipalities
Personal Training Facilities and Gyms
Daycare and Other Caretakers
Schools (Private and Public)
Hospitality Industry
Construction Sites
Why Train With Us?
Our in-person training, streamlined class time, hands-on components, and smaller groups provide more personalized training.
Our courses give you the most widely recognized and accredited CPR BLS Certification in the US.
Walk away from class with your AHA BLS CPR card and your CPR Certification Louisville First Aid card that same day.
Being CPR Certified gives you boldness when utilizing these life-giving skills.
FAQS
How much does it cost to become certified?
Our CPR classes cost $59.95 (discounted from $79.95 for today only). Our First Aid + CPR class costs $79.95 (discounted from $99.95 for today only).
While you may find some courses that appear to be less expensive, both of our courses include your training, skills check-off, testing, and certification card — we have absolutely no hidden fees.
When will my certification expire?
You must renew your CPR AED Certification and CPR Training every two years.
How can I renew my CPR Certification?
All of our CPR Certification courses will satisfy first certifications or recertifications — just sign up for your preferred session!
Can anyone take these courses?
We have no age or professional requirements to take our courses — everyone is invited to become CPR certified!
What do I have to do to earn the CPR certification?
You will satisfy a skills checkoff and a written examination to acquire your card, confirming you are well-trained to perform CPR.
All testing is included in your initial purchase — with absolutely no hidden fees!
How long do the CPR classes last?
Class times are approximately 3 hrs.